Oh, Hello!
NEWS: Best of Brainwaves Volume One: The Fountain of Stuff is here! Over 400 cartoons, from the beginning, in the order I drew em. Signed copies here, or where books are sold! You can give yourself – or someone you like – a smile. Or like, 400 smiles.
---
I'm a cartoonist, artist, illustrator, and writer, and I live in the SF East Bay in Northern California, USA.
I mess about on Instagram, and Mastodon, and on LinkedIn and TikTok.
"A unique weekly brand of humor!" – my neighbor Frank
"Gentle, philosophic, kind, wonderful." – Grant Petersen
"Peculiar and disruptive." – my brother
---
A lil batch of comics and nonsense each week:
A new Sloth and Manatee comic plus cartoons, art, and an interesting or inspiring or confusing theme. New posts on Saturdays, email or online. Read the Archive here.
---
Longer Posts in the Blog:
---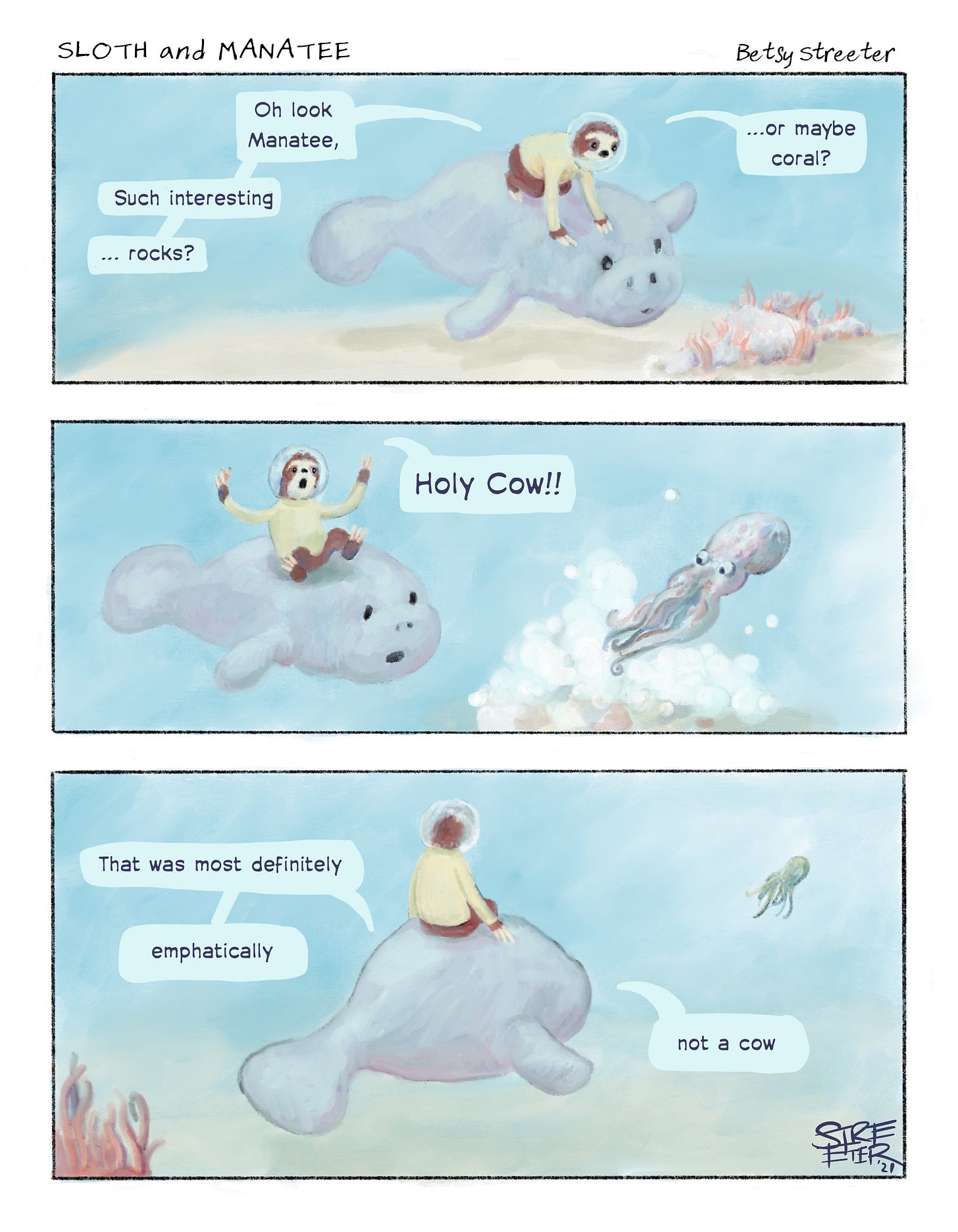 Visit Me on Instagram: