Oh, Hello!
I'm a cartoonist, artist, illustrator, and writer, located in the SF East Bay in Northern California, USA. Each week I send out a letter full of comics and stories to give you something to smile at, think about, and maybe share with a friend. Or, action figure, or stufftie.
Subscribe below by typing in your email address (free, unsubscribe any time), or you can Read it here first. Please join us!
What Do Subscribers Get?
Each Saturday subscribers receive an email newsletter with things like:
Sloth and Manatee, a comic about friends who are currently cruising around on the Moon with a bunch of Tardigrades (Water Bears, Moss Piglets) but who have also spent quite a lot of time on Earth and under the Ocean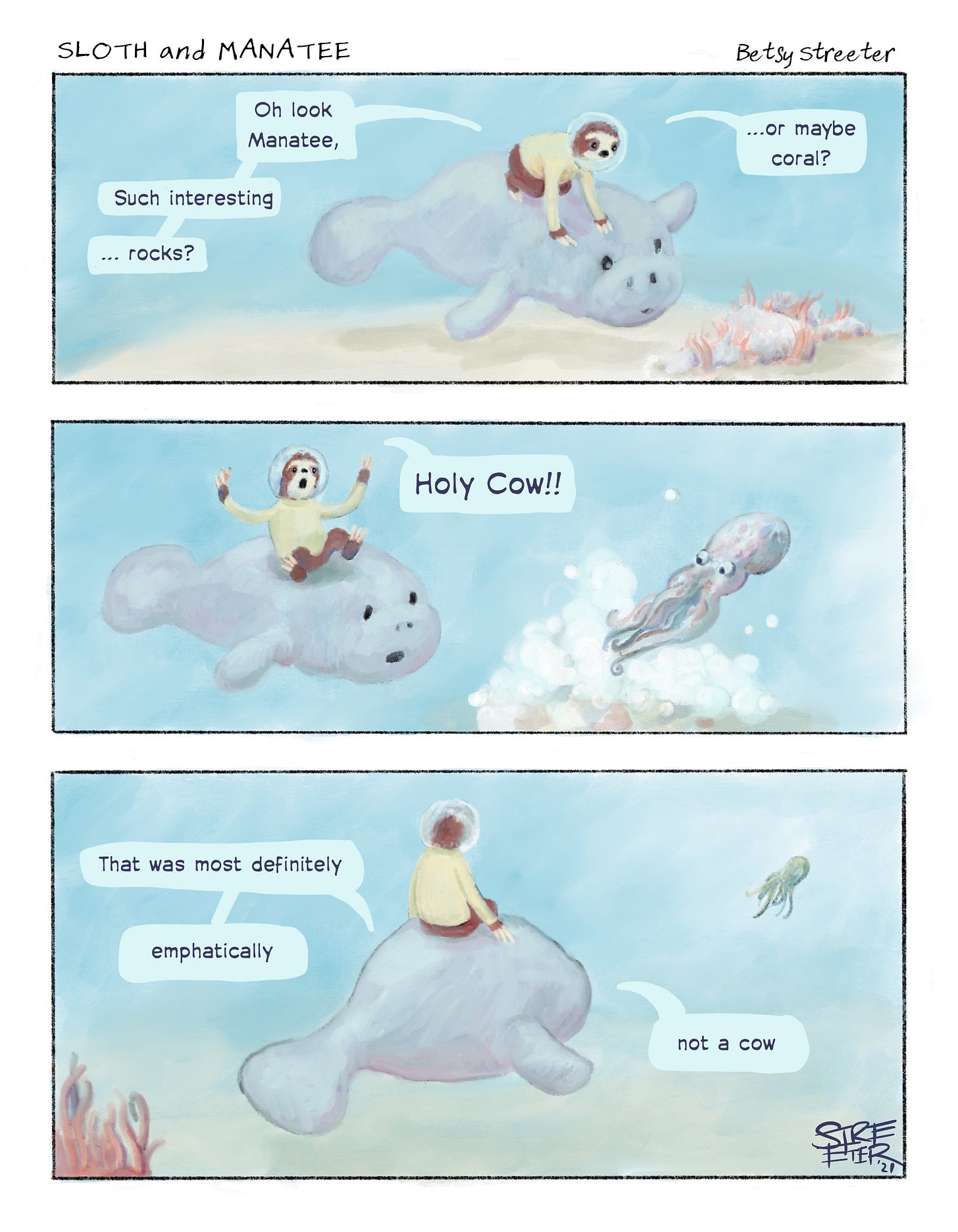 Cartoons from the long-running single-panel cartoon feature, Brainwaves
Guest appearances by various species, special offers on books and art, news, animations, and giveaways
Insights from me on what happens when a person is drawing and writing about a collection of characters of every shape, size, and species, who are microscopic or nonexistent or very large or under the ocean or what-have you.
The Magic Space Frog and Distant Cow and Wise Rock would love to have you!
Visit Me on Instagram: